COMMUNICATOR
SOFTWARE
The COMMUNICATOR is the renewed traceability system from Rational Production, which allows the user to keep track of the flow of operations.
WHY TRACEABILITY?
It is increasingly accepted that using a traceability program allows to find the weak points and to increase the overall performances of the meal delivery service. But more than anything, it drastically reduces the risk of food poisoning, which is of the utmost importance when speaking of the healthcare industry!
FOOD SAFETY
CRITICAL POINTS CONTROL
TIME SAVING
CRITICAL POINTS CONTROL
Our Plans
Plan
Price
COMMUNICATOR BASIC

10,00

€ year/trolley or docking station
COMMUNICATOR PREMIUM

50,00

€ year/trolley or docking station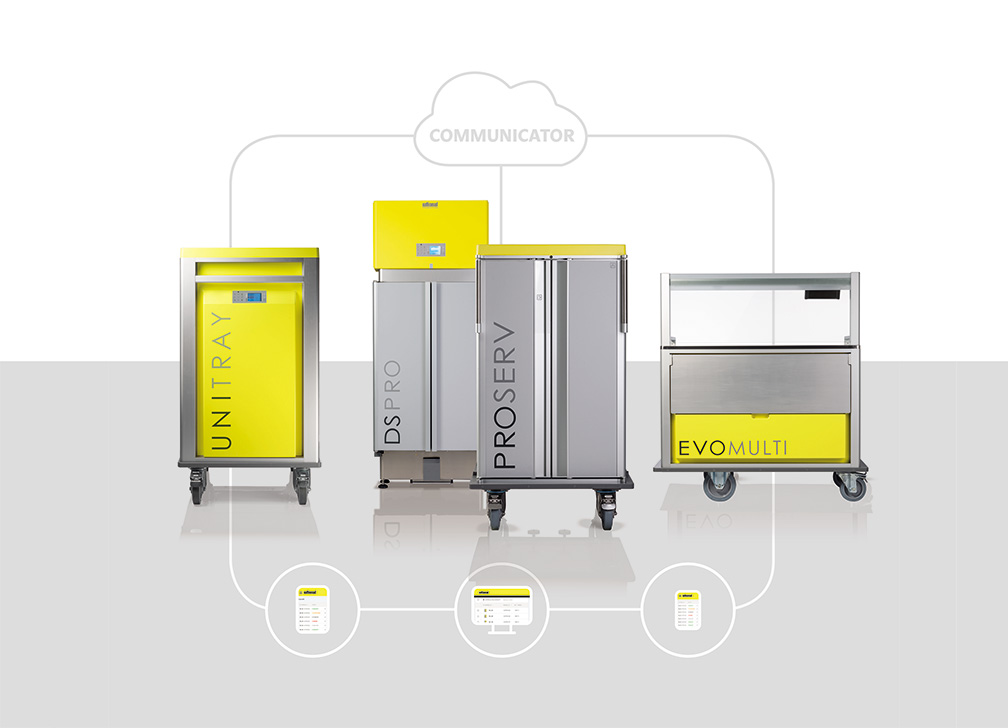 CLOUD SYSTEM
The brand new Cloud version of the traceability program available, with a renewed graphic and three major advantages for the operator:
Possibility to check and manage the facility from any device, just by entering the website with his/her login details;
No need to install any software on the hospital network, which often requires special permission from the user;
New APP for smartphone/tablet available, with push notifications in case of alarms or problems.